Ship Inn Landlord Wins CAMRA Award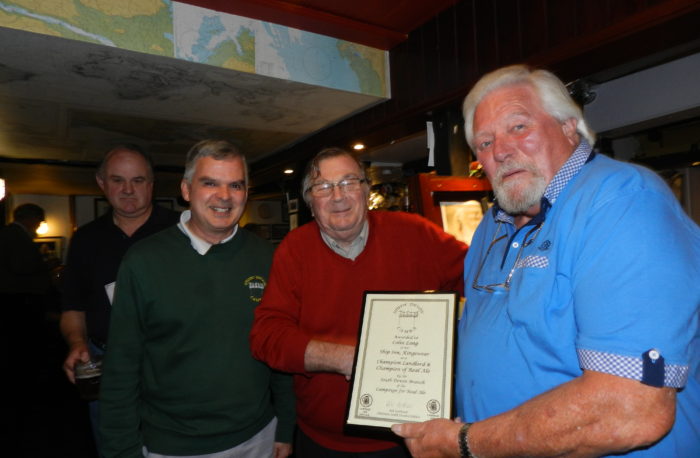 Colin Lang at The Ship Inn, Kingswear has been awarded a certificate for 'Champion Landlord and Champion of Real Ale' by the South Devon brand of CAMRA (Campaign for Real Ale).
The presentation speech was made by Mr George Hemmings, South Devon CAMRA branch chairman, who said that Colin had not only been selected for the Good Beer Guide twelve years ago, an achievement in itself, but that he had managed to stay in the guide every year since.
Congratulations Colin.