Annual Landladies Christmas Party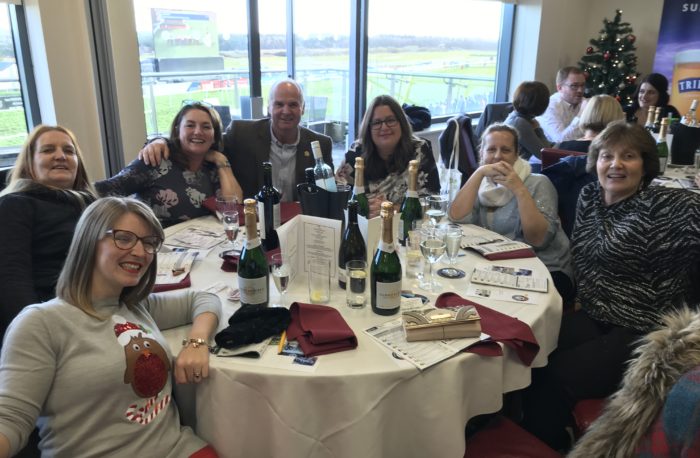 Heavitree Brewery once again hosted its annual landladies Christmas party earlier this month at Exeter Racecourse.
Some 40 guests enjoyed the hospitality whilst trying to win enough money from the horse racing to buy their partners a Christmas present.
Thank you to all our partners at Heineken, Carlsberg, Thatchers, St Austell and Pernod Ricard. Their support is really important in being able to put on this fantastic event each year.
It was such a nice festive start to what we all hope is a very busy Christmas season for all our pubs.