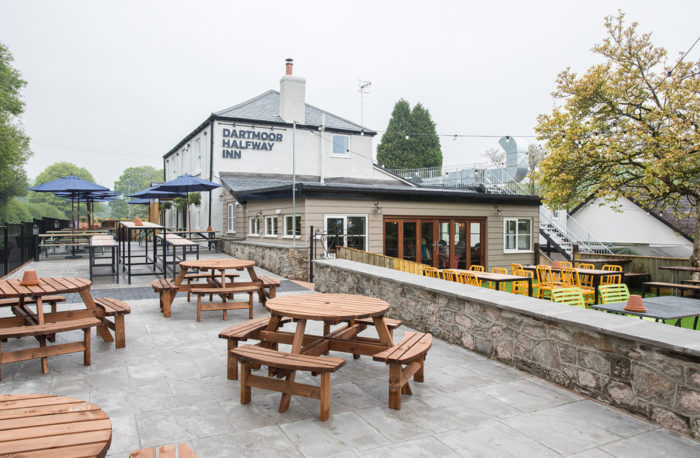 The Dartmoor Halfway has reopened after an extensive renovation to restore it to a traditional pub with a twist.
Working with Buccaneer Inns, the family friendly pub has been completely refurbished and is now a fantastic place to sample a wide selection of real ales and wines and a delicious modern British menu.
For those from further afield there are four beautifully designed ensuite bedrooms, as well as a caravan park that can accommodate 24 caravans. For children there is a brand new adventure playground and children's menu.
We look forward to welcoming you to the New Dartmoor Halfway.
Booking is essential. Please call 01626 824011 or visit www.dartmoorhalfwayinn.co.uk