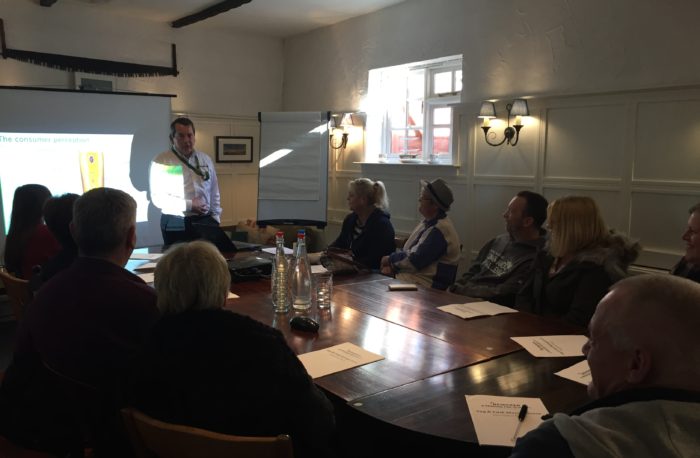 For the second year, Heavitree Brewery hosted a workshop in partnership with Heineken on pouring the perfect pint.
Held at the Ley Arms in Kennford, tenants were invited to come along to the session where representatives from Heineken provided lots of useful tips and advice on how to keep beer cold, crisp and perfectly poured.
Over 30 Heavitree Brewery tenants attended the masterclass and had the opportunity to hear from Gary Smith, one of only 40 people in the world qualified as a Heineken Draught Beermaster.
It was a great session, and we are extremely grateful to Heineken for taking the time to work with us and help improve the quality of the beer served across the estate.