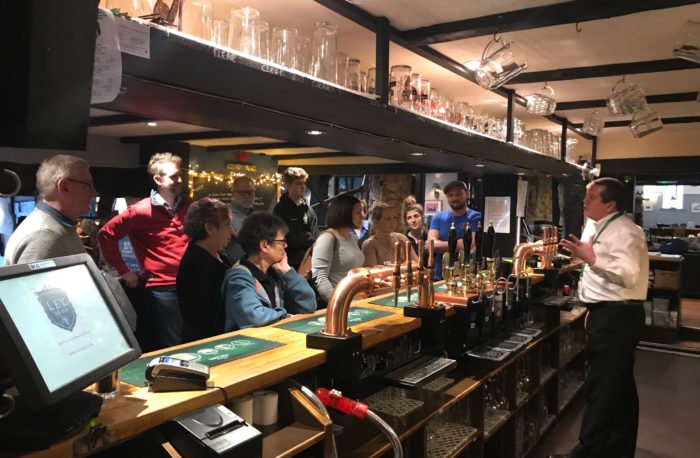 Once again Heavitree Brewery invited tenants to attend a free training course in partnership with Heineken on how to pull the perfect pint.
Tenants and members of staff from several pubs in the estate came along to events throughout February at the Ley Arms in Kenn.
Everyone who attended learnt something new from Heineken Draught Master Gary Smith, however experienced they were in bar-keeping.
Terry Wheatley, Operations Director at Heavitree Brewery said: "This course is an excellent opportunity for people with all levels of experience to review their beer management processes from connecting a new barrel to pouring a pint.
As well as making sure you provide a good product for customers, taking the time to learn about everything involved in consistently pulling the perfect pint is good for business. In simple terms, if you waste less beer you increase your margins."
To test out their new skills every pub who attended the training will have a mystery visit over the next two months. Any member of staff who exhibits pint pouring mastery will be awarded high street shopping vouchers.