Ship Inn Bank Holiday Music Festival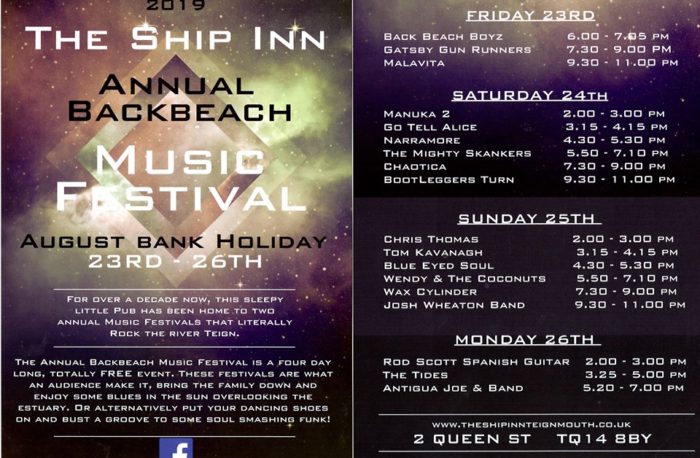 The Ship Inn, Teignmouth is once again hosting its August bank holiday music festival.
The Backbeach Festival has been going for over a decade, and this year includes an impressive lineup of acts with something for every musical taste.
What's more the event is going green by not giving out disposable plastic cups. Instead the pub will provide customers with a reusable cup for a £1 deposit.
The free family-friendly festival runs from 23 – 26 August.
For more information visit the pub Facebook page