START BAY FISHING COMPETITION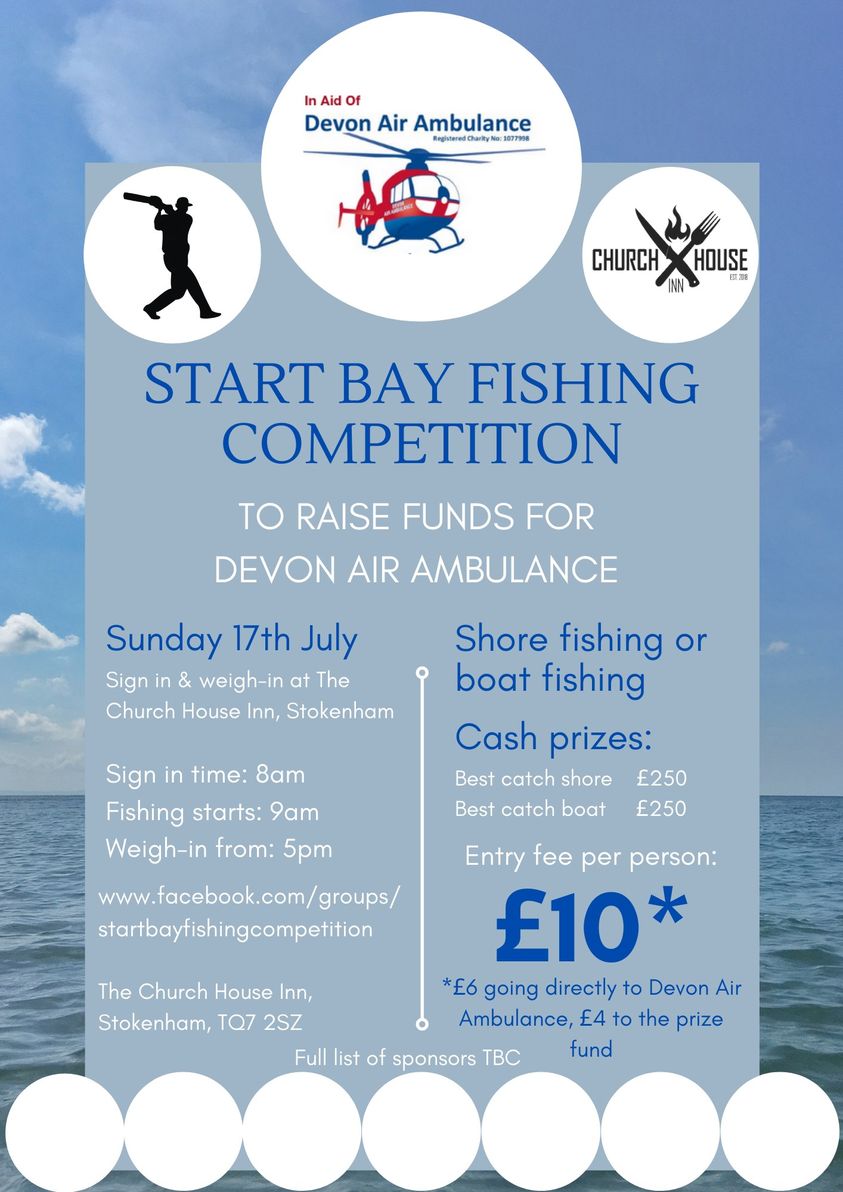 The Cricket Inn at Beesands together with its sister pub the Church House Inn at Stokenham is delighted to announce The Start Bay Fishing Competition to raise funds for Devon Air Ambulance.
Over the past couple of years the combined total across both pubs from tap water donations is nearing the pubs' aim of raising £10,000; their long-term support for the charity was started by Nigel Heath our previous tenant who sadly passed away in 2019; his great work is being continued by his wife and son who continue to run both pubs.
Nigel was a keen supporter of the charity and adored fishing, so what better way of raising more funds than to host a fishing competition reaching across the whole of Start Bay.
For those living in Beesands and the surrounding villages the Devon Air Ambulance is a critical support for the area and is quite literally a lifeline to those in need. In a situation where every second counts, getting the specialist skills of their Critical Care Doctors and Paramedics is paramount; their two emergency helicopters enable them to deliver expert critical care to patients wherever they may be.