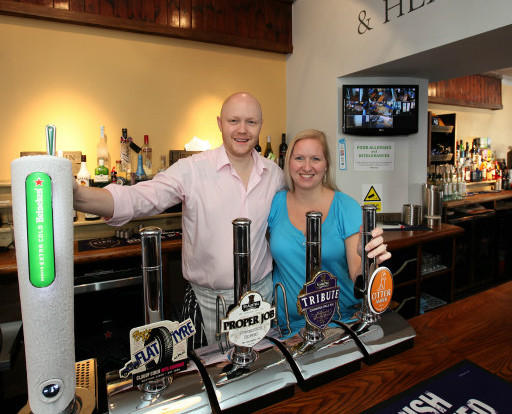 Heavitree Brewery has run an estate of pubs in Devon for over 200 years and can draw on a wealth of industry and regional experience.
No two pubs are the same, making each one a unique opportunity to operate in a way that works best for the tenant and their customers alike.
A personal approach
We are still family-run and maintain the same values that have always been integral to how we do business; to cultivate long-term relationships with our tenants and provide the support they need to operate a successful pub business.
To achieve this, each pub has a dedicated Tenanted Operations Manager who will visit every pub at least once a month to help tenants deliver their targets and ideas for future growth.
Our team can also help tenants understand all the legislative requirements of running a pub in the 21st century.
Flexible
We offer a wide range of tenancy and lease agreements, and work with new tenants to find the most suitable arrangement that will help sustain their business in the long-term.
Our pubs mostly operate under a draught beer and cider tie agreement that includes a huge choice of products, as well as guest ale promotions (bottled beers/ciders, RTDs/FABs, wines, minerals and spirits are all free-of-tie). We also help tenants roll out large brewery promotions as well as our own smaller, more bespoke marketing campaigns.
Investment
We have an ongoing maintenance and refurbishment programme across the estate to make sure all pubs comply with necessary standards and building regulations. This is led by our own in-house maintenance team, who are always available to help sort out any routine repairs.
Where there is a strong business case we will carry out more significant investments in our pubs to provide an improved and enhanced offer.
(Picture Credit: Andy Uglow)